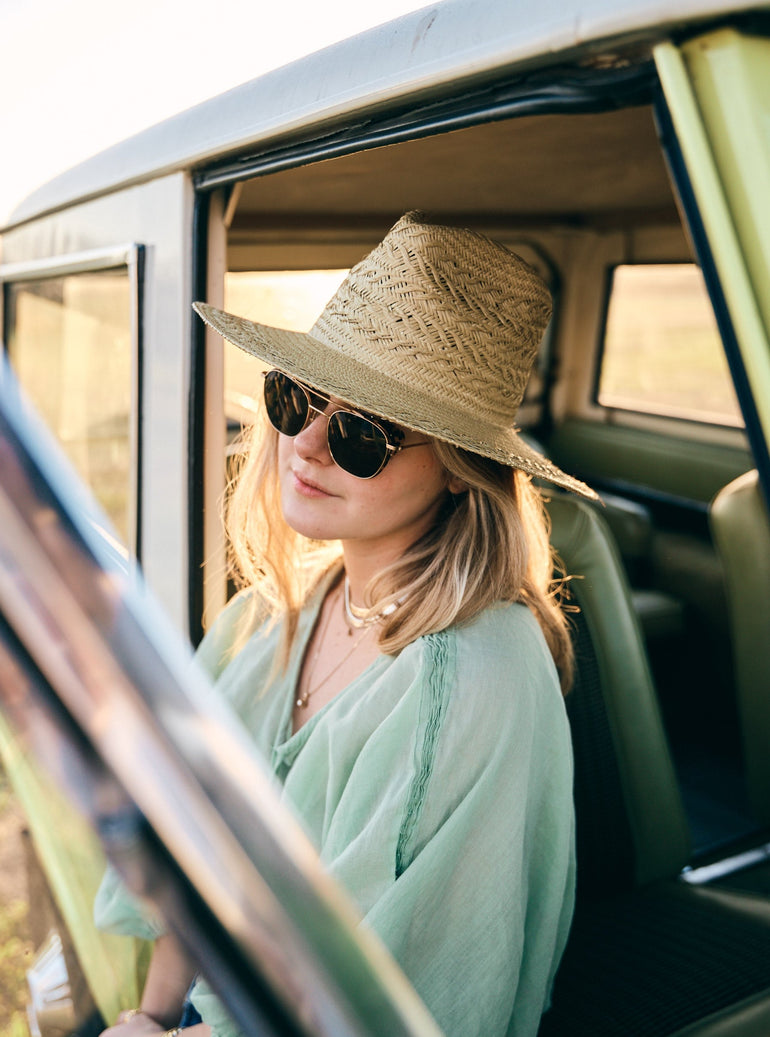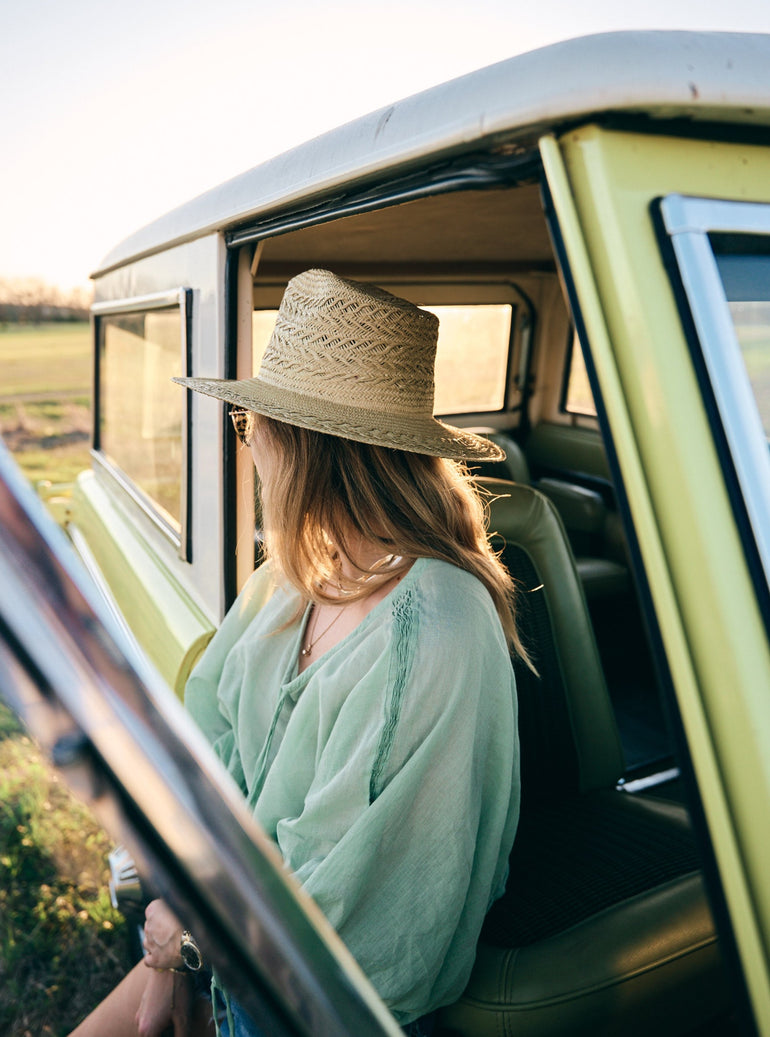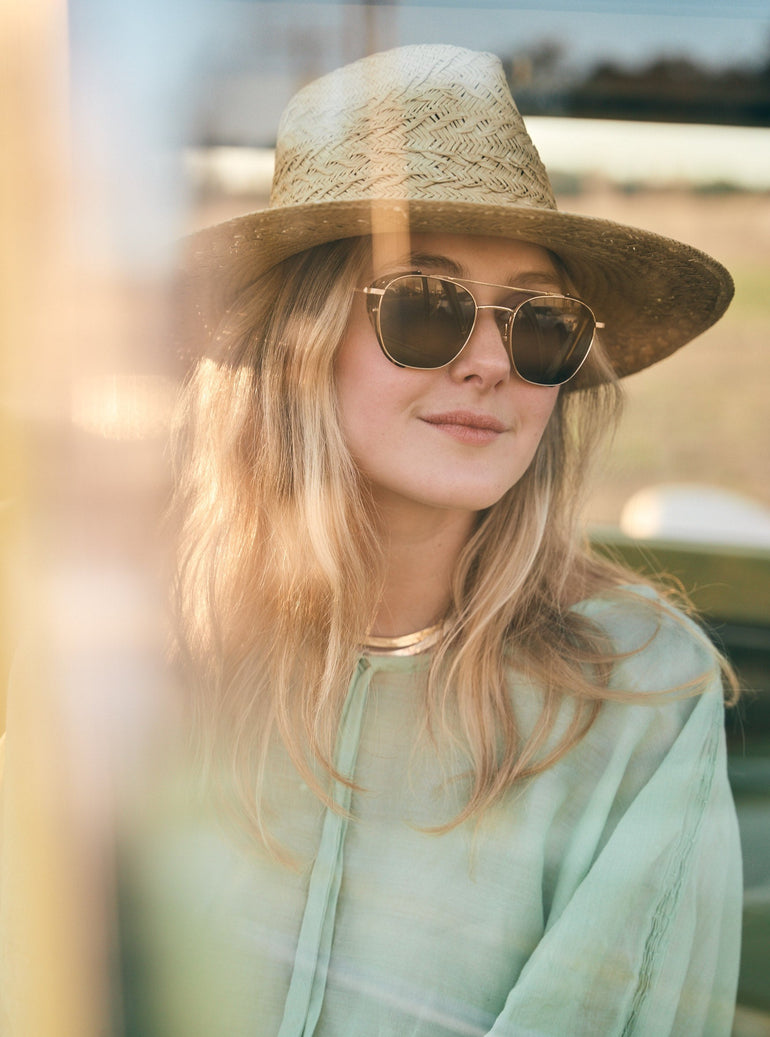 Description

Size + Fit

Care
A chunky woven cable knit-like pattern gives this hat all the feels, making it our go-to when needing something stylish to pop on when traveling. It's resilient and holds its shape under the sun and by water. This one covers all the bases. Hats off to the most beautiful light of the day, golden hour.
Our hats have a plush elastic band that fits like a dream and can accommodate a range of sizes.

Small | 22 Inches or Less
Medium | 22 to 23 Inches
Large | 23 Inches or More

If you're in between sizes, please size up. All orders include milliner felt tape to help your hat fit more snug if needed.

Store with the brim flipped up. Lay the brim down on a flat surface. Or it can also be stored upside down with the crown down. This will help keep the original shape. Be mindful of water/moisture. If your hat gets damp lay flat to dry.
---
Handmade by women, for women.
Made from the palm fronds of native coastal plants. Organically grown & naturally dyed. Each hat is unique to its own subtle variations in color and weave. Designed in Texas, crafted in Ecuador.