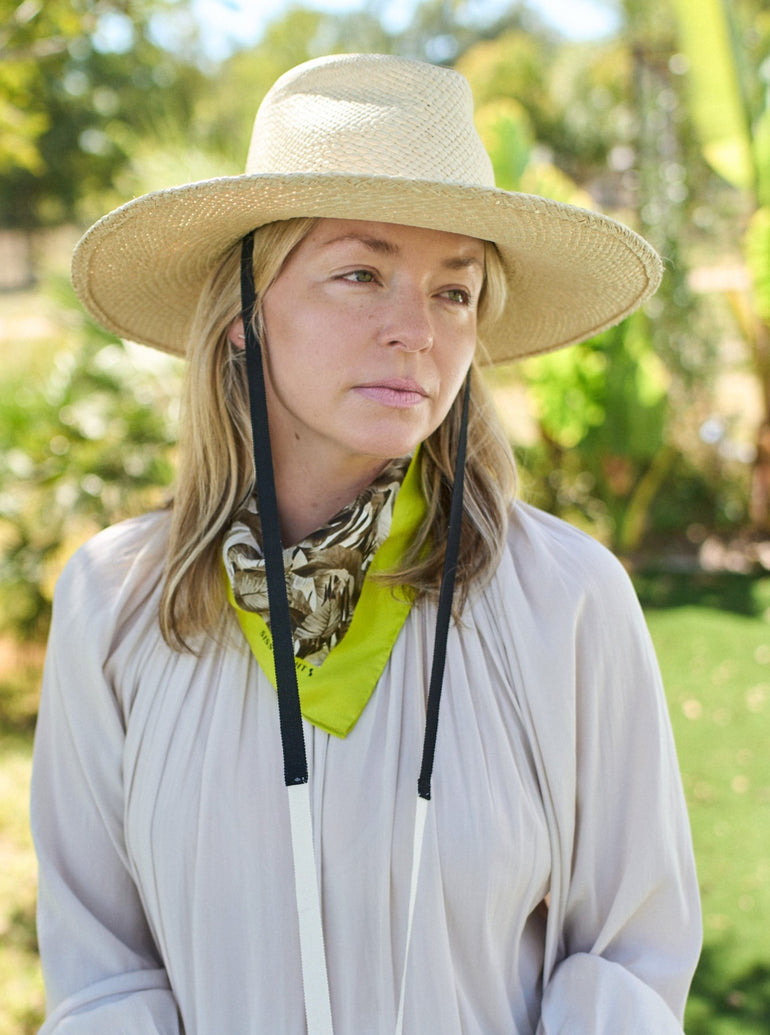 Mocha Palm + Citron Silk Scarf
Created in collaboration with a New York City-based artist and print designer, Lauren Bisaccio, The Mocha Palm + Citron Bandana is inspired by the spontaneous flow of summer and is a stylish accessory to add to your everyday look. The scarves come in a 22" square size and are made of 100% silk. You can drape them over your neck or handbag to add a tropical palm pattern to your outfit.
---
Mocha Palm + Citron Silk Scarf
Handmade by women, for women.
Made from the palm fronds of native coastal plants. Organically grown & naturally dyed. Each hat is unique to its own subtle variations in color and weave. Designed in Texas, crafted in Ecuador.