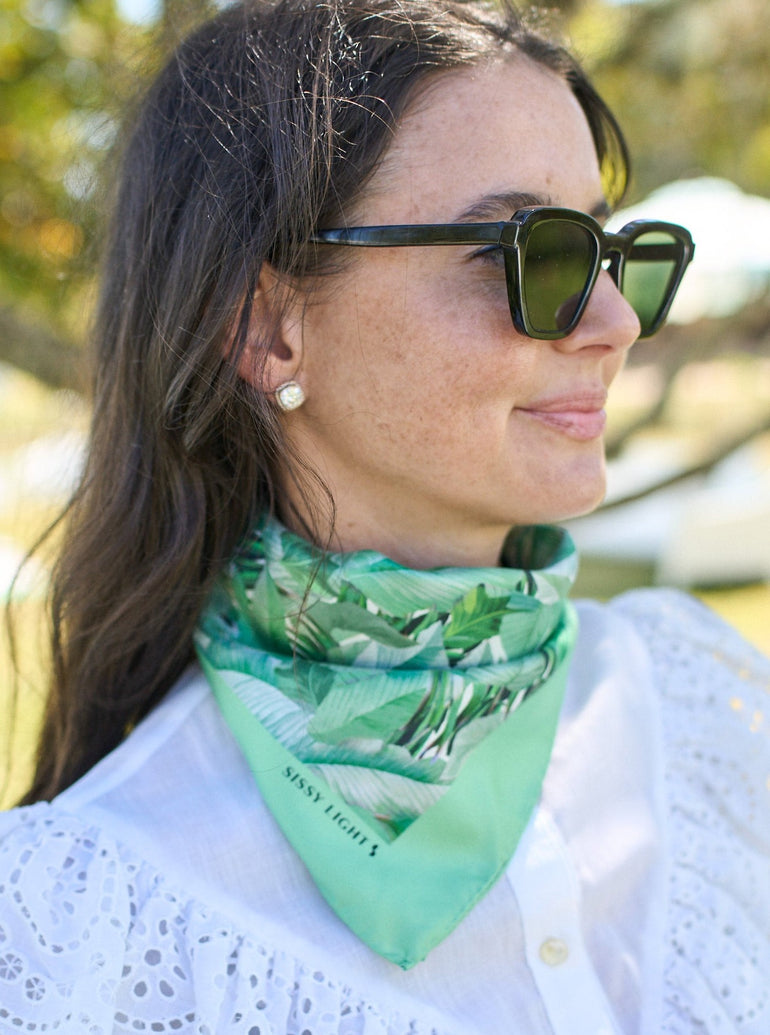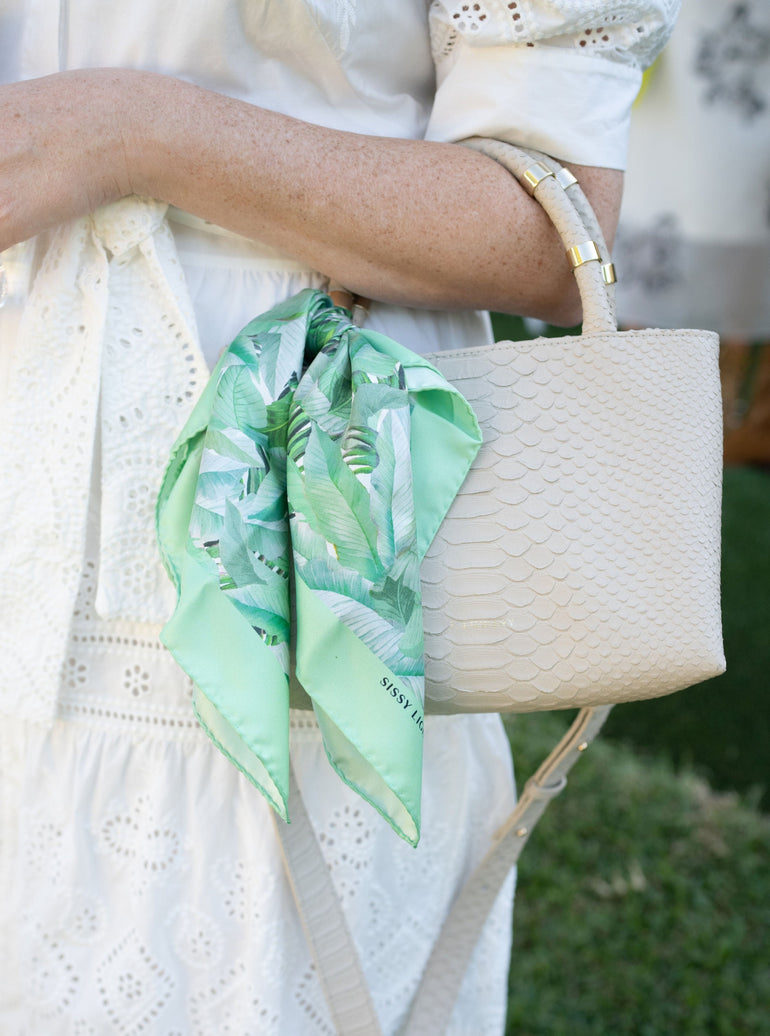 Created in collaboration with a New York City-based artist and print designer, Lauren Bisaccio, the Seafoam Palm Bandana is a stylish accessory to add to your everyday look. The warm green tones and monochromatic hues make this collection perfect for fall patio dinners and traveling with loved ones. The scarves come in a 22" square size and are made of 100% silk. You can drape them over your neck or handbag to add a tropical palm pattern to your outfit. 
---
Handmade by women, for women.
Made from the palm fronds of native coastal plants. Organically grown & naturally dyed. Each hat is unique to its own subtle variations in color and weave. Designed in Texas, crafted in Ecuador.